Thousands of items in stock
Next day delivery available
Click and Collect available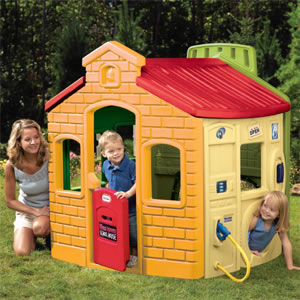 Little Tikes Town House Evergreen Spare Parts
Product Code: 444C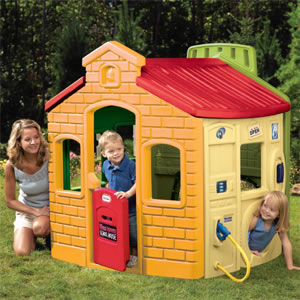 Buy the product
Want to buy the full product? Use the link below to view buying options for Little Tikes Town House Evergreen.
View Product
Can't find the part?
If you cannot find the part you need or if you're not sure of the part you need, please do not hesitate to contact us on 01609 881302
Description
Another great playhouse from Little Tikes. As the name says "Endless Adventures" will be had by the kids who play with this. This innovative playhouse offers endless interactive role play activities. There are 4 different themed walls that will inspire creative and imaginative play. The sports wall is great for the ball player as it has a sports hoop, a football net and targets for ball tossing. The petrol station wall has a petrol pump, phone and special moulded in details. The grocery/fast food wall has a great drive through window with shutters, a cash machine and shelves for play food. The school house includes a table and chalk board. This now comes in two colours the one shown and the "Earth" colours Burgundy and Fawn walls with a dark Blue roof.
Manufacturer/Brand