Thousands of items in stock
Next day delivery available
Click and Collect available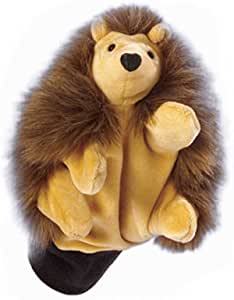 Beleduc Hedgehog Hand Puppet
Product Code: 40250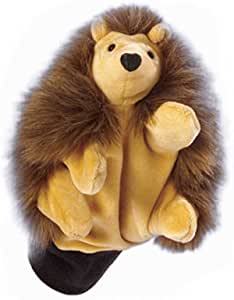 About the Beleduc Hedgehog Hand Puppet
A friendly Hedgehog in a soft material which just makes you want to hug it, even when he is rolled in a ball.
Beleduc puppets fit literally like a glove, there is a cuff to keep the puppet in place, then place each finger and thumb to control the puppet, making this Hedgehog have four independently working legs as well as a moving head to snuffle along but if he gets scared he quickly rolls up in a ball and then may slowly stick his nose out. Its easy to make the puppet move and a medium adult or child's hand will fit into the glove.
A 9 year old with fairly small hands managed it easily, 3 year old could work it in their own way but still loved how it moved, mummy with large hands can just get a hand in and can create a whole magic world of stories.
There is added detail on the design with shining black eyes, little ears and those amazing prickles.
Age 3+
Dimensions
20 x 18 x 10cm